Your family's health and safety is our top priority! When it comes to having work done in your home, you have lots of options. There are many that call themselves contractors, but that can be very deceptive. Not all contractors are created equal! We believe that the more you know about us, the more you'll trust us to do a quality job for you.
Federal law requires contractors that disturb painted surfaces in homes, child care facilities and schools built before 1978 to be certified and follow specific work practices to prevent lead contamination. Always ask to see your contractor's certification. Federal law requires that individuals receive certain information before renovating more than six square feet of painted surfaces in a room for interior projects or more than twenty square feet of painted surfaces for exterior projects or window replacement or demolition in housing, child care facilities and schools built before 1978.
FAS Windows & Doors tests for lead paint on every house built before 1978. If your home tests positive for lead paint we strictly follow the lead paint practice below.
Contain the work area. The area must be contained so that dust and debris do not escape from that area.
Avoid renovation methods that generate large amounts of lead-contaminated dust.
Clean up thoroughly.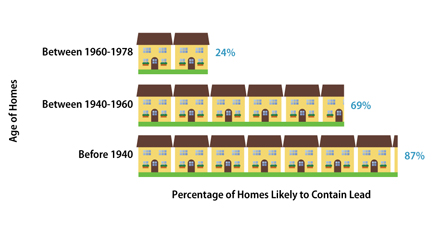 To find out more about safe lead paint practices click on the link below.
Guide To Renovate Right
How Our Professional Window Installation Works
Comments are closed.